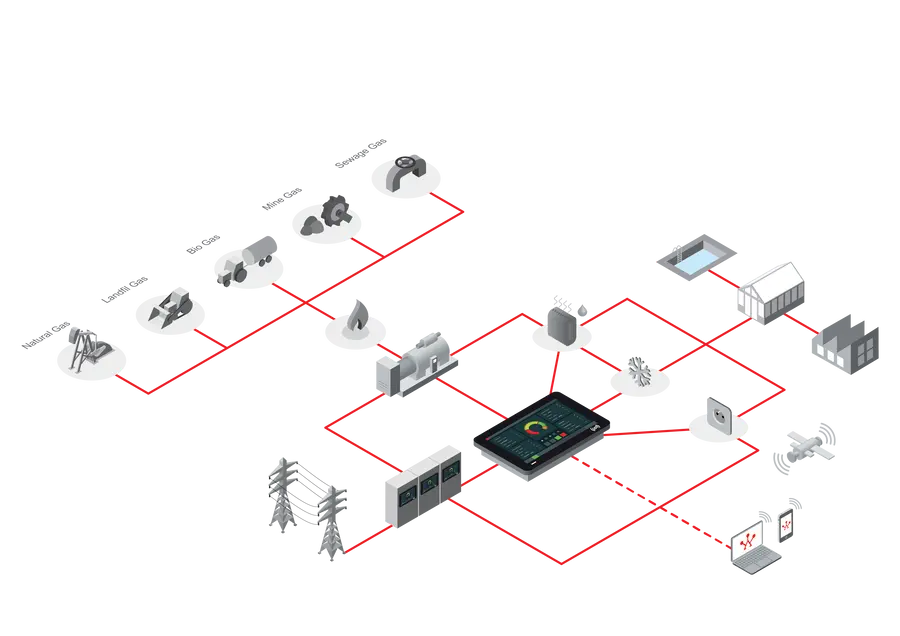 Our InteliSys Gas controller is compliant to the latest grid codes requirements in Europe, USA, and other countries around the world.
ComAp's InteliSys Gas controller can interface to on-engine ECU or can act as engine controller including Air/Fuel ratio control.
ComAp offers a wide range of remote displays, ranging from smaller 5" screen, 8" up to 12" Touch for single sets, or 18" Touch panel for the site overview.
The InteliSys Gas controller offers an intuitive, powerful PLC interpreter which enables you to easily design a logic for auxiliary control, including e.g. cogeneration, CHP.
The site can be controlled and monitored via any laptop or portable device using WebSupervisor. In addition to the web app, a free iOS/Android app is also available.