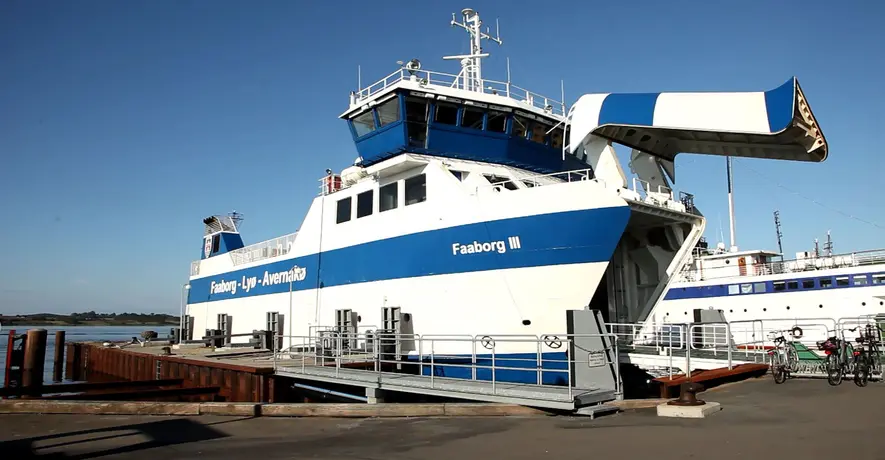 Faaborg is a town in South Eastern Denmark, located on the island of Funen. Transportation in this area is primarily via ferry as this region features many of the 1419 islands that make up Denmark. Recently Nordhavn, one of the largest marine gen-set builders in Scandinavia, installed two new engines and gen-sets equipped with ComAp controllers and displays on the ferry Faaborg III, which routinely transports people between the islands of Funen, Avernakø and Lyø.
The Faaborg III ferry is essential to the daily lives of the inhabitants of this region of Denmark and ComAp controllers ensure that the ferry continues to operate in the most efficient and reliable way possible.


The ferry's propulsion system is powered by two Scania 500hp diesel engines running at up to 1800rpm, and it also has two Scania MeccAlte 425kw gen-sets running at 1500rpm which provide power for the ferry's onboard requirements. There is also Sisu/MeccAlte gen-set for emergency power supply. All five engines are fitted with InteliDrive DCU Marine controllers which communicate with the ferry's SCADA system provided by Emersom marine.
The InteliDrive DCU Marine controllers operate in three application modes (Propulsion, Auxiliary and Emergency) allowing the controllers to control, monitor and protect every engine and also to integrate fully into the ferry's power management and monitoring systems. The project meets the highest maritime standards for safety and performance.