Policy on protection of personal, traffic, and location data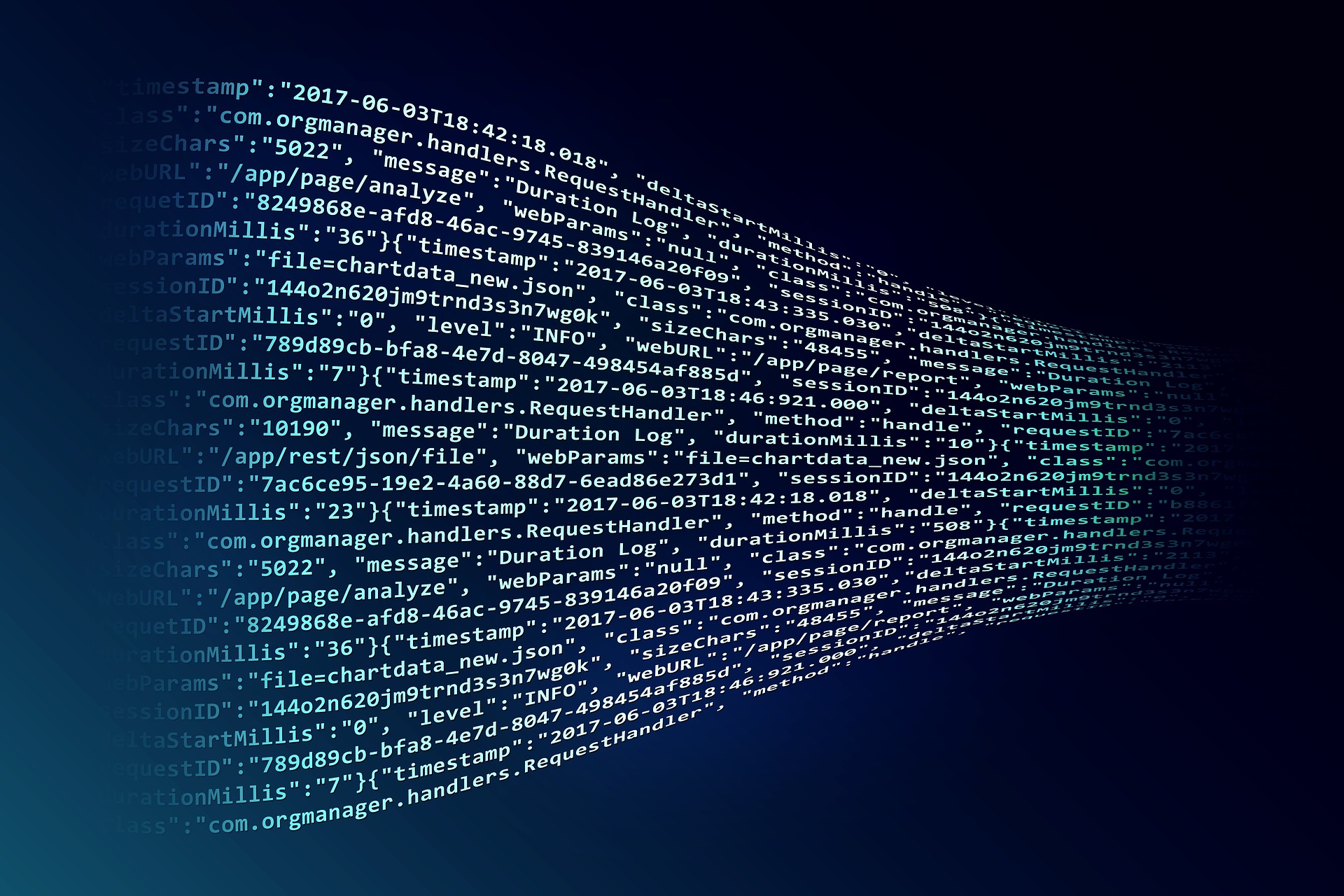 1. Introduction
1.1 Our website uses cookies and similar technologies.
1.2. We will ask you to consent to our use of cookies in accordance with the terms of this policy when you first visit our website and we shall repeat it every 12-14 months. You may change your privacy settings link.
2. About cookies and other technologies
2.1. A cookie is a file containing an identifier (a string of letters and numbers) that is sent by a web server to a web browser and is stored by the browser. The identifier is then sent back to the server each time the browser requests a page from the server.
2.2. Cookies may be either "persistent" cookies or "session" cookies: a persistent cookie will be stored by a web browser and will remain valid until its set expiry date, unless deleted by the user before the expiry date; a session cookie, on the other hand, will expire at the end of the user session, when the web browser is closed.
2.3. Cookies do not typically contain any information that personally identifies a user, but personal information that we store about you in our CRM may be linked to the information stored in and obtained from cookies. In such case it enables us to identify potential customers and target our marketing efforts (profiling).
2.4. For marketing efforts we also use cookies provided by Facebook (pixels). This cookie operates in connection with our advertising served to a user of the ComAp website on Facebook, the recognition of such users and the devices used by the user to access Facebook and the ComAp Website. It enables ComAp to measure, optimize and build audiences for advertising campaigns served on Facebook. In particular it enables ComAp to see how our users move between devices when accessing the ComAp Website and Facebook, to ensure that ComAp's Facebook advertising is seen by our users most likely to be interested in such advertising by analysing which content a user has viewed and interacted with on the ComAp Website.
2.5 Cookies can be used by web servers to identity and track users as they navigate different pages on a website and identify users returning to a website.
2.6. Many cookies on ComAp Website perform essential functions or services you have requested or for security purposes, as further described in the table below. We use cookies to make the ComAp Website easier to use and to better tailor our Website and our products to your interests and needs.
2.7. Further ComAp uses technologies Kentico, Azzure, and ASP.NET.
3. Our cookies
3.1. We use session and persistent cookies on our website and similar technologies.
3.2. The names of the used technologies that we use on our website, and the purposes for which they are used, are set out in the table below.
4. Analytics
4.1. We use Google Analytics to analyse the use of our website.
4.2. Our analytics service provider generates statistical and other information about website use by means of cookies
4.3. Our website uses all analytics cookies available by Google Analytics.
4.4. The information generated relating to our website is used to create reports about the use of our website only.
4.5. Our analytics service provider's privacy policy is available at: https://www.google.com/policies/privacy/partners and https://www.kentico.com/kentico-com-privacy-policy.
5. Third party technologies
5.1. Our website also uses third party cookies.
5.2. Details of other third-party cookies used by our website are set out below:
6. Blocking cookies
6.1. Most browsers allow you to refuse to accept cookies. Please see the respective browsers' (Internet Explorer, Chrome, Firefox or Safari etc.) instructions.
6.2. Blocking all cookies will have a negative impact upon the usability of many websites.
6.3. If you block cookies, you will not be able to use all the features on our website.
7. Deleting cookies
7.1. You can delete cookies already stored on your computer.
7.2. Deleting cookies will have a negative impact on the usability of many websites.
8. Further details
8.1. You may change your privacy settings for ComAp website here.
8.2. Please see our Privacy policy for further details on privacy including your rights in connection thereto, Unsubscribe information, or CRM declaration for further details.
8.3. We might update the Cookies and other technologies policy from time to time and in case the changes are material we will let you know by a pop-up window on our website. This policy is valid as of January 26, 2023.
| Cookie originator | Technology name and purpose | Type |
| --- | --- | --- |
| Google analytics | _gat_UA-6460337-17 – This service helps us to analyze behavior of our web pages visitors and user of our applications. We can optimize our pages and applications for better performance and use. We also track performance of our online campaigns through it. | Statistical |
| Microsoft Azure | ARRAffinity, ARRAffinitySameSite – Our web pages and apps are operated through MS Azure platform from Microsoft. Part of this service platform is servers load management and management of user sessions. In some cases, to operate these services correctly it is necessary to store above mentioned cookies into your device. | Necessary |
| Kentico | CurrentContact – We use Kentico Experience as our CMS platform. To use this platform effectively we use cookies for correct rendering of our pages into which we store technical details of individual sessions (page visits), stored values in customer portal or online calculators. These values are stored so that page visitor does not have to reenter these for every page visit. | Preferential |
| Kentico | CMSCookieLevel – Stores your cookies preferences. | Necessary |
| Kentico | CMSCsrfCookie – Stores a security token that the system uses to validate all form data submitted via POST requests. Helps protect against Cross site request forgery. | Necessary |
| Kentico | CMSLandingPageLoaded – Indicates that the landing page has already been visited and the Landing page activity is not logged again for the current visitor. Expires after 20 minutes and the expiration period of the key is renewed every time the website is accessed again. | Preferential |
| Kentico | CMSPreferredCulture – Stores the visitor's preferred content culture. | Necessary |
| Kentico | CMSSplitMode – Stores the IDs (DocumentID, NodeID) of the last visited page. Used for logging landing and exit page web analytics and activities. | Preferential |
| Kentico | CMSViewMode – Stores the user's current view mode (Edit, Preview, Design, etc.). | Preferential |
| Kentico | VisitorStatus – Indicates if the visitor is new or returning. Used for tracking the visitors statistic in Web analytics. | Preferential |
| Kentico | CookieChange, CookiesDenied – Stores cookie popup menu behaviour. | Preferential |
| asp | .ASPXFORMSAUTH – Stores the user's encrypted authentication ticket when using forms authentication. | Necessary |
| asp | ASP.NET_SessionId – Keeps the user session ID (page visits) for security reasons. | Necessary |
| Google AdForm, Google Ads | _gcl_au – Marketing services from Google help us to provide personalized ads in all web pages that are using Google Ads. We do not display ads on our pages but we use these services for online ads targeting on other pages. | Marketing |
| linkedin.com | UserMatchHistory – We use this service to display of hyperlinks from LinkedIn. Our ads can be target to you on LinkedIn if you visit our pages. | Marketing |
| linkedin.com | AnalyticsSyncHistory – We use this service to display of hyperlinks from LinkedIn. Our ads can be target to you on LinkedIn if you visit our pages. Used to store information about the time a sync with the lms_analytics cookie took place for users in the Designated Countries. | Marketing |
| linkedin.com | bcookie – We use this service to display of hyperlinks from LinkedIn. Our ads can be target to you on LinkedIn if you visit our pages.. Browser Identifier cookie to uniquely identify devices accessing LinkedIn to detect abuse on the platform. | Marketing |
| linkedin.com | lidc – We use this service to display of hyperlinks from LinkedIn. Our ads can be target to you on LinkedIn if you visit our pages. Used to facilitate data center selection. | Marketing |
| ads.linkedin.com | lang – We use this service to display of hyperlinks from LinkedIn. Our ads can be target to you on LinkedIn if you visit our pages.Used to remember a user's language setting to ensure LinkedIn.com displays in the language selected by the user in their settings. | Marketing |
| Facebook | _fbp – Marketing services from Facebook help us to provide personalized ads in all web pages that are using Facebook marketing services. We do not display ads on our pages but we use these services for online ads targeting on other pages. | Marketing |