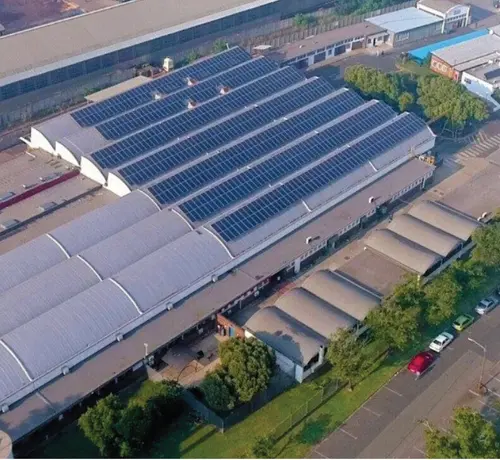 Case Study
Hybrid control at an Eaton manufacturing facility
Eaton designs and manufactures cutting edge technologies all over the world. At one of its production sites in South Africa, Eaton installed a hybrid microgrid to combat the unreliable energy supply due to the aging infrastructure of South Africa, and to address the increasing costs of electricity as energy charge is impacted by seasonality and peak times.
The Wadeville facility is connected to the grid and has a 400kVA generator. To this were added solar panels of 200 kW and battery storage of 275 kW. The load at the site varies from 50 to 375 kVA and there is also a 90kW compressor.
In 2018, Eaton in South Africa commissioned the conversion of the Wadeville manufacturing site into a microgrid. The mains incomer, the gen-set and the PV inverters are controlled by ComAp's controllers which interfaces with Eaton's Power Xpert Energy Optimizer ™.
The installation of the solar panels and the batteries, along with the upgrade of the control system for the interface with the grid, gen-set and the compressor, the Wadeville microgrid has increased the site´s resilience, enhanced the level of energy independence and reduced energy costs by up to 56,5%.


ComAp's family of device level controller products interfaced seamlessly with Eaton's microgrid controller, which was integral to the overall success of the microgrid solution. The ComAp devices allow active synchronization between the utility and the backup diesel generator to ensure uninterrupted transfer of energy loads.
Eugén Ranft, Operations Manager, Eaton Africa