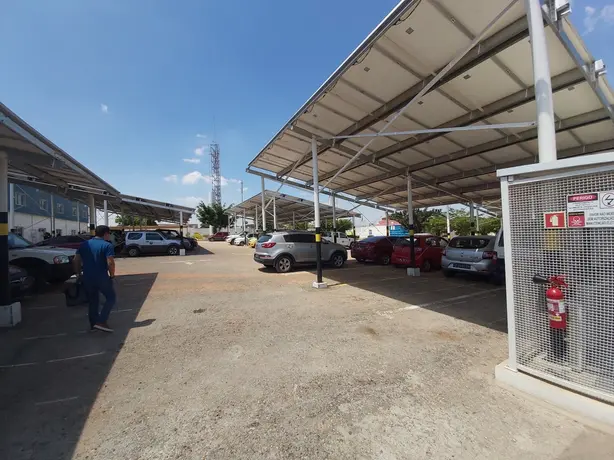 Case Study
Hybrid Power for an Office
Anglobal is an Angolan capital Engineering company and ComAp´s distributor in the region. Founded in 2003, it operates in the Telecommunications and Energy sector.
The mains power supply in the location is unstable and frequent power supply cuts required regular support of back-up diesel gen-sets, which contributed to high operational expenses and high emissions production. In order to reduce the fuel consumption and the operational expenses, photovoltaic panels were installed on the roof of the offices and warehouse.
The main objective of this project was to enable parallel operation of the newly installed photovoltaic power plant of 175kW capacity with the existing mains connection and two diesel gen-sets, which used to be operational only in an island mode. The gen-sets were equipped with ComAp´s InteliGen NT BaseBox controllers to enable synchronization and parallel operation.
Next, communication with 7 Fronius Symo Inverters was established through the Fronius DataManager over Modbus RTU (RS485) and ComAp´s hybrid microgrid controller, the InteliSys-NTC-Hybrid, which ensured the operability of all the resources at once, including the PV curtailment ability.
As a result, all the power resources are integrated into one system which enables parallel operation of the mains, gen-sets as well as the PV power plant.
We requested ComAp's support in fine tuning the PLC configuration as to not allow power to be exported to the grid, as this is not allowed by Angolan Law. The system has been working flawlessly.



Paulo Costa, ComAp Manager, Anglobal Soluções Inovadoras