Many organisations are switching from AC alternators to 48V batteries as a primary backup power source, charged either by mains or the gen-set itself. The battery cycling operation reduces the number of starts and running hours of the gen-set. This helps to reduce the fuel use and maintenance, which in return leads to lower operational expenses.
ComAp's AC cycling system for telecommunications allows a standby gen-set to be used to charge a battery bank that is used as the main backup power source.
Our InteliLite Telecom controller enables cycling operation by measuring battery status and starting/stopping the gen-set accordingly. The charging operations can be monitored remotely using ComAp's WebSupervisor application.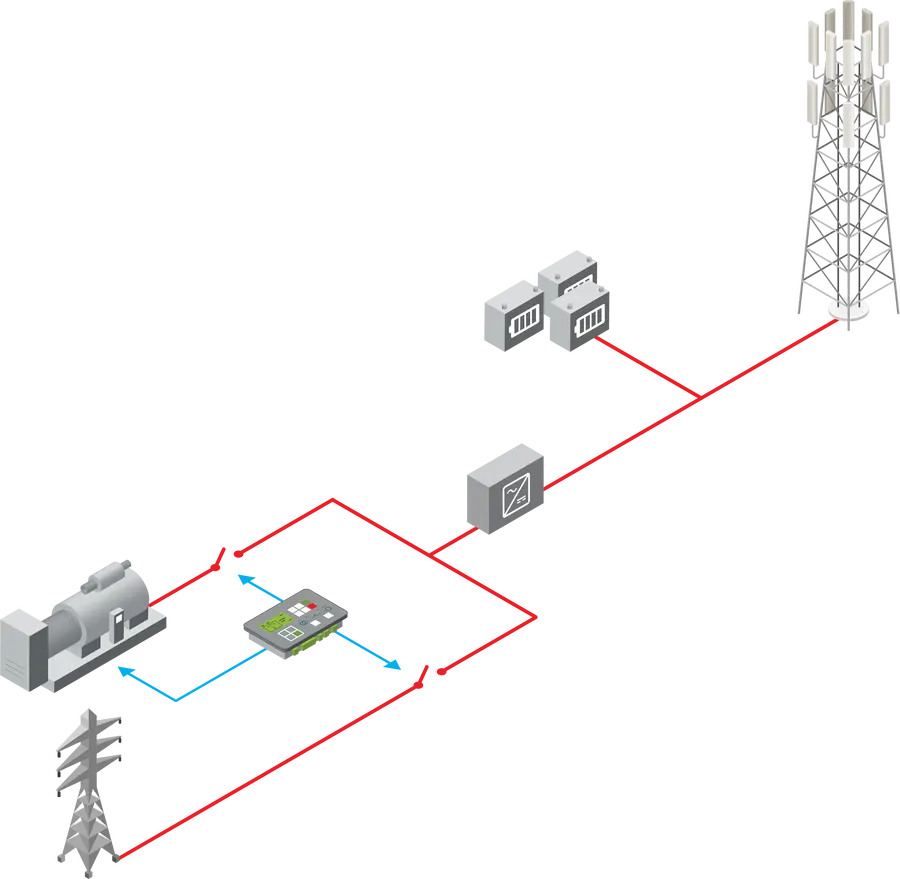 Telecom towers are often placed in remote locations that don't have direct connection to the mains grid power. DC gen-sets are typically used in these cases to provide power to the BTS.
ComAp's InteliLite Telecom DC controller can efficiently control the whole BTS application, from the DC variable speed gen-set, renewable DC power source and battery bank, enabling you to have a reliable and cost-effective off-grid solution, optimising your operational expenses.